Rethinking energy systems – potential savings offered by refrigeration systems
As part of the Bavarian energy research project SEEDs, an interdisciplinary research team at Fraunhofer IISB is investigating the potential savings offered by refrigeration systems in an industrial setting. Targeted operating point optimization – based on detailed monitoring, smart control and feedback control systems – can be used to reduce energy consumption and costs.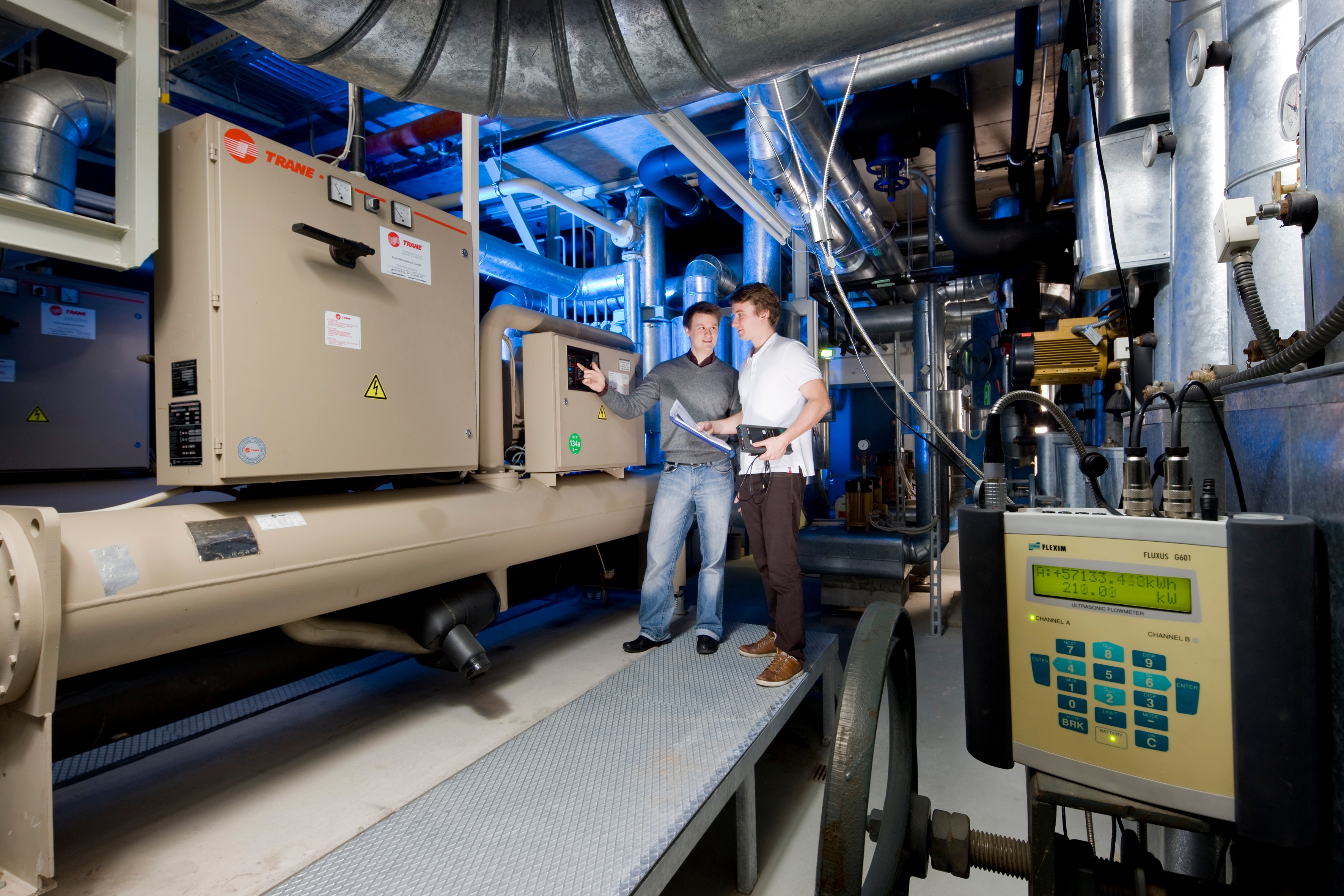 In a typical larger industrial operation, refrigeration energy is needed both for air conditioning of offices and production halls and for cooling processing machines and server rooms. Over the years, cooling systems are often expanded and revised. New consumers, refrigerating machines and pipelines are added, and old components need to be replaced. The original central control unit of the refrigeration system is decentralized more and more by the use of individual components. This allows inefficiencies to creep in – costing a company a lot of money.
Increased efficiency through optimization measures
The attractiveness of efficiency measures is therefore considerable. Experts estimate the potential savings of refrigeration systems at up to 56 % of the total operating costs. As part of the Bavarian energy research project SEEDs, researchers at the Fraunhofer Institute for Integrated Systems and Device Technology IISB have taken a closer look at their own laboratory and building infrastructure as a model for a typical mediumsized industrial operation and have successfully implemented many optimization measures. The result is very respectable: the refrigeration systems' efficiency has increased by over 20 %. This represents an annual saving of 135 MWh of electrical energy. A comprehensive survey of the status quo needs to be taken in order to attain these kinds of results. This can be performed using stationary and mobile noninvasive measuring technology. The data recorded during operation is documented continuously and is then analyzed in order to define initial measures for optimizing operating parameters of the refrigeration system. Efficiency can also be increased, for example, by integrating energy storage devices, utilizing free cooling or considering tailored operating strategies for refrigeration system components.
Research results can be transferred to industrial operations
The potential savings of individual measures are always dependent on the boundary conditions of the site in question. Fraunhofer IISB operates a refrigeration system on an industrial scale in which very different strategies were successfully combined and implemented.