High-precision diagnostics using NV-doped diamond
Biomagnetic measurements have become a standard part of modern diagnostics. The necessary precision can, however, currently only be achieved with complex and expensive processes. Fraunhofer IAF is working with partners from industry and research on developing a high-precision alternative at room temperature.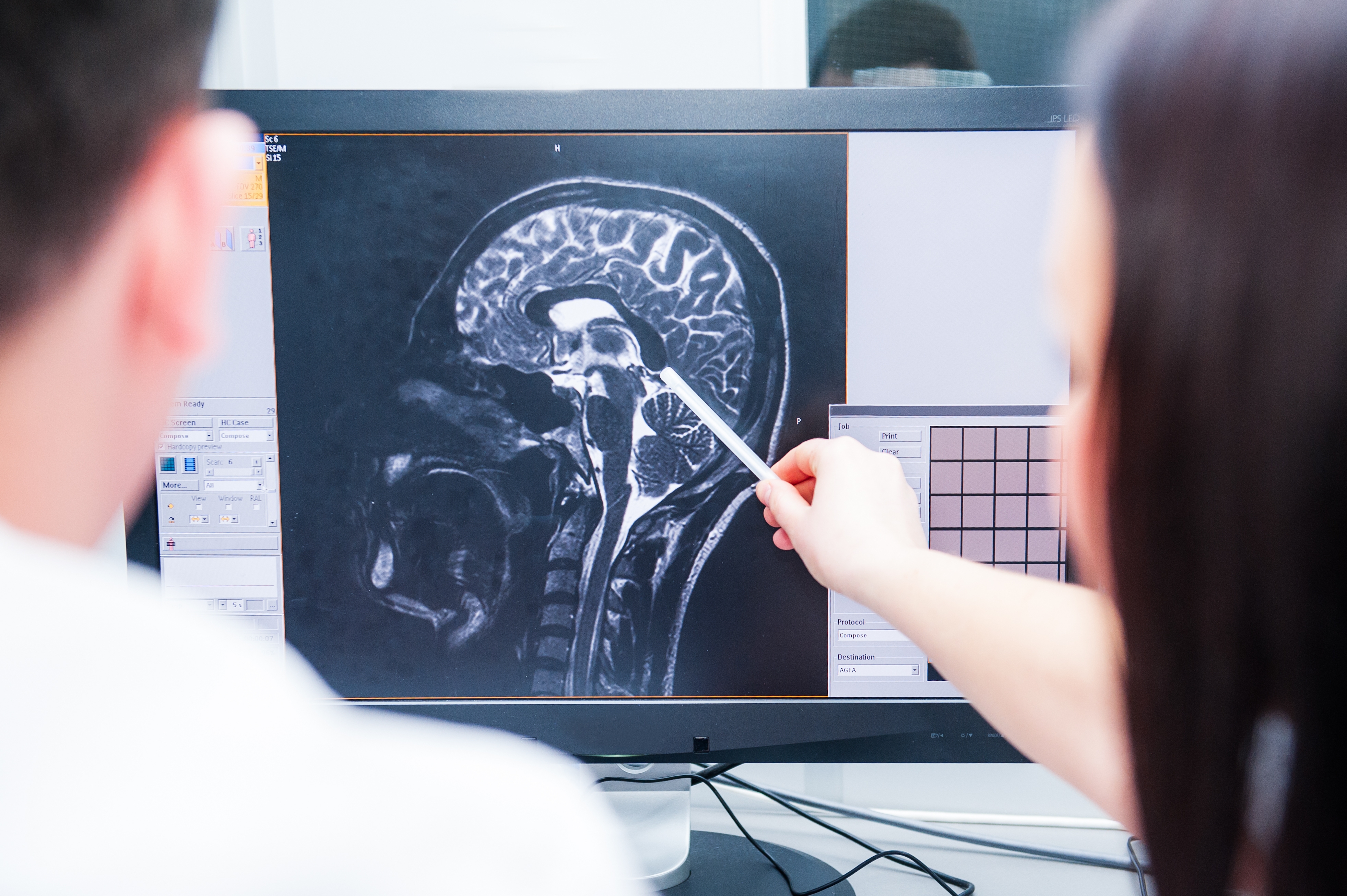 The project NV-doped CVD Diamond for Ultra-sensitive Laser Threshold Magnetometry, or DiLaMag for short, is developing the world's first laser threshold magnetometer (LTM).
Nitrogen vacancy centers improve diagnostic options
The system is based on NV-doped diamond. This means that the diamond has been enriched with nitrogen vacancy centers (NV centers). This allows for the highest level of precision in measuring and imaging diagnostic processes. This would, for example, allow for the measurement of brain and heart activities of unborn babies, and therefore help prenatal treatment of diseases. The NV centers react with light emission to magnetic fields in tissue and can detect even the smallest current flows in the nerve cells. The LTM technology is intended to help achieve a higher contrast in tomographic images thus making magnetic resonance imaging more precise.
Diamond as laser medium
In initial tests, diamond has proven itself suitable as a laser medium due to its high density and its usability at room temperature. As part of the project, the Fraunhofer Institute for Applied Solid State Physics IAF is using a specially set-up NV diamond laser laboratory to optimize the process of enriching diamond layers with as many NV centers as possible in plasma CVD reactors. In the subsequent project phases, the relevant physical and optical parameters will be characterized and the first demonstrators will be developed. In the last step, the researchers will optimize the sensitivity of the system in order to be able to put it into practical application as soon as possible. In addition to Fraunhofer IAF, the DiLaMag project also involves SIGMA Medizin-Technik GmbH as well as biomagnetism experts from the Freiburg and Heidelberg university clinics. The project is being funded by the German Federal Ministry of Education and Research (BMBF) as part of its youth competition NanoMatFutur.
More information here.